Ty Gwyneth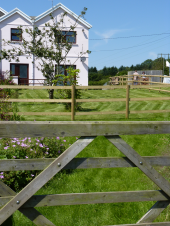 Holidaying with family? Planning a break with friends? Perhaps you just need to recharge your batteries, or you're between homes. Then welcome to Ty Gwyneth, where we offer warm, family orientated breaks, delivering the ideal space for you, your family and friends to live, breathe and experience South Wales. You can opt for the wheelchair friendly conventional spacious self catering. If you are feeling "alternative", how about our Romany Caravan?
If you contact the business please mention Welcome To Porthcawl.
Submit an Entry
Warning!!! Warning!!! Cookies are disabled Warning!!! Warning!!!